Direktør og indehaver af Center For Social Nytænkning.

Stifter af, og tidligere leder hos, og bestyrelsesmedlem hos The Foundation i Aarhus.

Indehaver af kontor- og arbejdsfællesskabet
Social Innovators Hub.

Medlem af rådet for Den Sociale Investeringsfond i Aarhus Kommune.

Medforfatter til bl.a. bogen "Motiveret Beskæftigelse".

Velkommen til mit digitale hjem, hvor jeg forsøger at skabe et lille samlet overblik over projekter, tanker og tiltag. Grundliggende ser jeg livet som en mulighed for at skabe så megen forskel og relevans som muligt, i en verden som i min optik, alt for ofte skaber modløshed, svigt, ufornuft og er formet af vores helt grundlæggende tendens til begærlighed.
I founded and ran "the Foundation" in Aarhus for almost 5 years, before starting "Centre For Social Innovation", where I am currently the CEO, and running different projects and initiatives. Projects that aim to create better and more humane solutions to complex, social problems.

Mere end noget andet ser jeg mig selv som en "elev" af Sokrates. Det meste af mit menneske- og livssyn samt arbejde, har rødder i hans tænkning, og herudover fylder den stoiske filosofi meget i mig. Jeg deler gerne tanker, erfaringer og løsningsforslag, det er faktisk det jeg lever af – ring blot.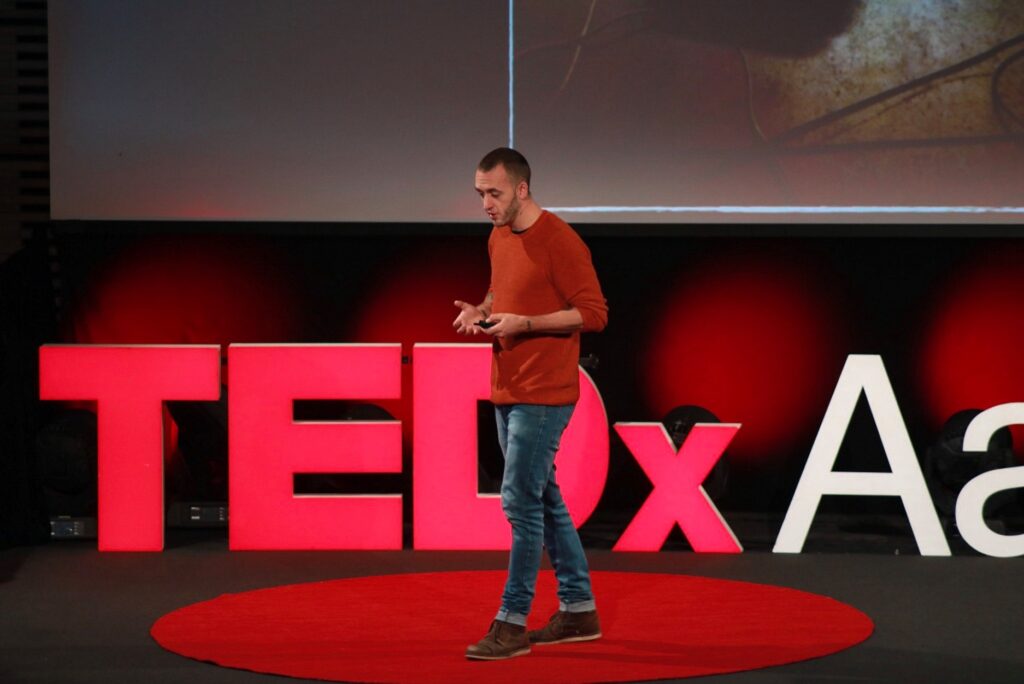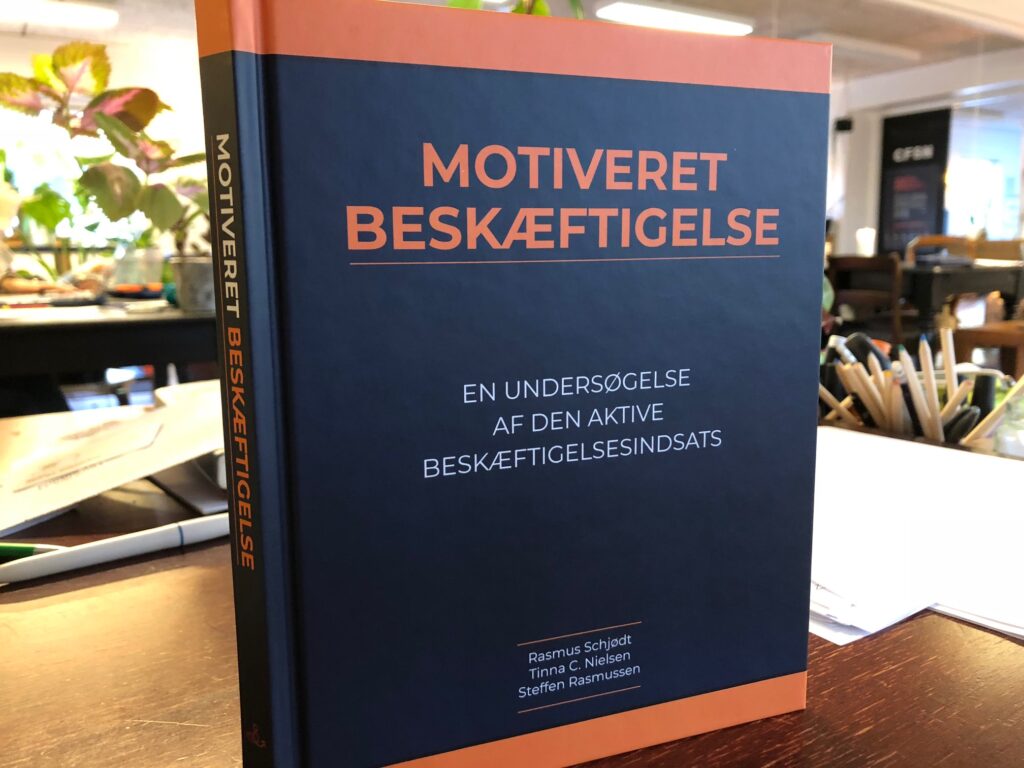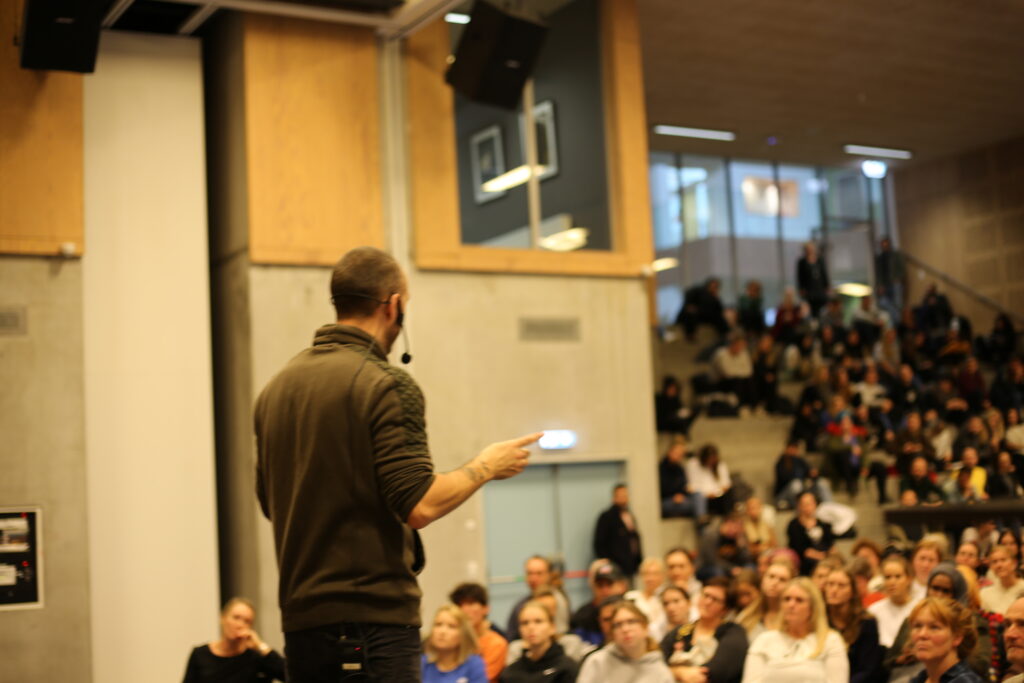 MY STORY
I have started and developed the multiple award-winning organization "The Foundation" which i ran for 4-5 years, until January 1, 2018 I decided to "pass the torch" and start "Centre for Social Innovation". In addition, I have been a member of several boards, published a couple of books, and made various forms of social work as a volunteer, i´m a so-called visitingfriend at a nursing home, and I have a large number of projects and businesses behind me. The Foundation where i was in charge for 4-5 years, before i chose to pass the torch and start Centre For Social RethinkningIn addition, I have been a member of several boards, published a couple of books, and made various forms of social work as a volunteer, i´m a so-called visitingfriend at a nursing home, and I have a large number of projects and businesses behind me. 
THE GREATEST EXPERIENCES
My life's greatest experiences would be walking 800 km on the Camino, to live deep in the rainforest of Nicaragua (in connection with half a year of project-hiring at the organisation "Forests of the World"), my journey around the west bank of Palestine, running for the municipal elections in 2013 with the recordbreaking 2.284 personal votes as a non-party candidate, and the opening of the Foundation, and CFSN. 
THE PHILOSOPHY
In philosophy, I believe that you can find enormous amounts of useful and important knowledge, as long as it is philosophy that can be of use in the real world. Among my favorites are Marcus Aurelius and Socrates. If you mix the philosophy of these two minds, then you have what I see as the recipe for an approach to life and a mindset we should use in our lives; Socrates speaks of the goodness (Areté) as the most attainable, and Marcus Aurelius speaks of the stoic approach to life, and not to seek revenge, covetousness, and selfish fulfillment, but to look as part of something greater. Thinking the whole first.
VALUES AND PURPOSE 
Thus, I see my most important task as to assist those who has the least, trying to rethink the social efforts to many's beneift, and to gather people across political disagreements about something that is beneficial to all of us. If we do not think empathically, long-term and humanly, then we lose our own humanity. For the same reason, the fight against racism, the fear of refugees and the supression in, for example, Palestine also has a big place in my heart.
In my mind, it is a myth that the world should be a beautiful place. It is exactly as it appears: full of covetousness, violence, climatic devastation, poverty, sorrow, loneliness, and basic unfairness.
But in the midst of misery, we can spread light and joy - this is the only purpose life can have: doing good while you can and opportunity is given. 
SPARETIME AND SOCIAL ENTREPENEURSHIP
Basically, I am an entrepreneur with a social focus. In my sparetime I box a lot, play drums, write, read philosophy, and i enjoy creativity, history and try to keep myself as much informed on politics, society and news as possible. 
Prior to all this, I did a lot of cultural work in Aarhus and started Denmark's first 360 degree record company. I have copy / pasted some text I found online that tells about the background of being where I am today:
"Steffen Rasmussen is previously known for his work with Denmark's first 360-degree record company Strange Ears, as well as The underground councelling company, the magazine "The New Black" and the planning of a number of major indoor festivals. In 2010, shortly after being nominated as the Year's Young Hope of danish entrepeneurs, Steffen closed down all projects and traveled on the Camino's pilgrimage in Spain where he walked 800 km alon"
En rejse som førte til nye tanker om socialt ansvar og bæredygtige forandringer i ens arbejde. Steffen udgav herefter bogen Kulturel Iværksætter – en historie & en guide og blev senere kampagneleder hos ´Verdens Skove´ og genstartede Nepenthes´ historiske regnskovskampagne fra 80erne, en kampagne som i 2010 samlede knap 350.000 kroner ind til regnskovsbevarelse på få måneder. Steffen har siden arrangeret juleaften for ensomme 3 gange og blev Aarhus 9. største stemmesluger til kommunalvalget i 2012. Herefter valgte han at blive hjemløs i 6 måneder samt at opsige sit arbejde for at have tid og råd til at stifte organisationen ´Fundamentet´. En organisation som under sætningen ´Sociale forandringer i bæredygtigt fællesskab´ er en ny organisation for socialt udsatte som søger at nytænke det sociale arbejde. Det Levende Menneske er en samling af de tanker og refleksioner som arbejdet med kultur, udsatte og miljø har skabt"